Arkenfield Farm
Home Stallions Sales List Boarding Equifeed Contact
This is where it all began...
Glacier Bay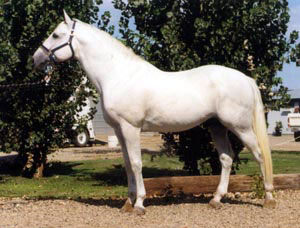 Reg #: AWR 0756888/97
Height: 16.3 H
Date of Birth: April 6, 1988
1997 AWR NATIONAL TOUR CHAMPION
"His progeny group, which included the Reserve Champion of the Tour...supported our opinion that he is ideal for most types of Warmblood and Thoroughbred mares and a proven producer of competition horses with good capacity in both Jumping and Dressage."
Celia Clarke, Inspection Tour Judge
American Warmblood Registry
UNPRECEDENTED SCORE OF 9.5!
Glacier's impressive score was due in large part to his overwhelming prepotency, correct limb and wonderful movement. Along with the judges, we as his owners are most struck by his wonderful disposition and absolute ease of manageability, which he consistently passes on to his foals.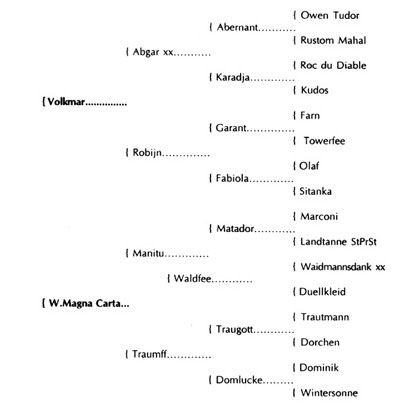 Glacier's breeding fee is private treaty. He continues to be highly viable, with a better than 90% conception rate.
Email: info@arkenfield.com
(209) 722-4416 (house)
(209)756-4417 (cell)