Arkenfield Farm
Home Stallions Sales List Boarding Equifeed Contact
Rocko's Gold
Rocko welcomes visitors and will be at Arkenfield Farm for the 2013 season.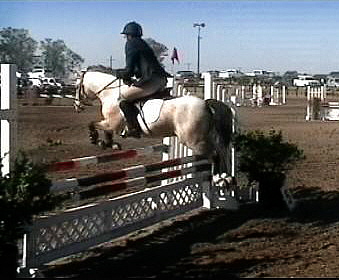 Performance proven, Rocko has attended four USEF "A" rated shows. He has won four show championships in 2'9" and 3' open jumpers. He has an "Incredible jumping style" (Karen Baril, Equine Journal, June 2006) that is compact and powerful.
He is bold, yet reasonable with a great work ethic, and he has a tremendous talent for dressage.
.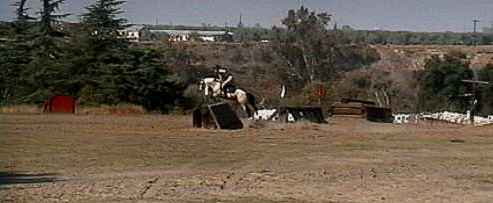 Rocko's movement is correct, spacious, and elastic, with distinct impulsion from the hindquarters. On the jump course he has a 12' horse stride.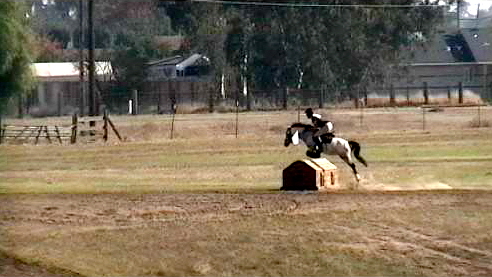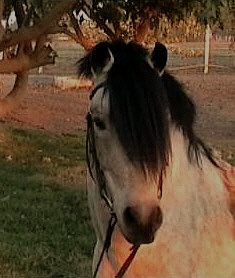 Rocko is a First Premium American Sportpony. "He is an excellent example of a sportpony." Descending from bloodlines that established the standard for the Section B Welsh Pony, his Pedigree is laced with WPCSA Legion of Merit winners, Supreme National Champions, and performance champions. He carries the bloodlines that produce the old type Welsh pony with original type, substance, good bone, and true pony character. Rocko has all of these wonderful qualities and he is producing foals with desirable temperment, conformation, and performance. He has produced RPSI Gold Premium foals and NASPR 1st Premium foals.
2013 Fee $450 LFG
Email: info@arkenfield.com
(209) 722-4416 (house)
(209)756-4417 (cell)